Updates to Kamat's Potpourri
I remember that it was in 1995 memorial day that I first got the idea for Kamat's Potpourri. So it is an anniversary of sorts..
See an entry marking a prior anniversary from 2002 and another from 2003.
I spent much of this memorial day weekend making small changes to the website. I scanned lots of new pictures, made some security bug fixes, and re-populated the search index.
In 2003 Amma said - "I am very honored that our humble website is the source of biographies of such great men and women", and I am happy to announce addition of lots of new biographies on Kamat's Potpourri. I was delighted to learn about Khaddar Pai this week. On this Memorial Day, it was fitting that I was thinking of all those soldiers (armed as well as non-violent) who made it possible for rest of us.
Mr. Nariman of Nariman Point
Everyone knows about the Nariman Point in Mumbai, but nobody knows about Mr. Nariman. Here's his picture:
© K.L.Kamat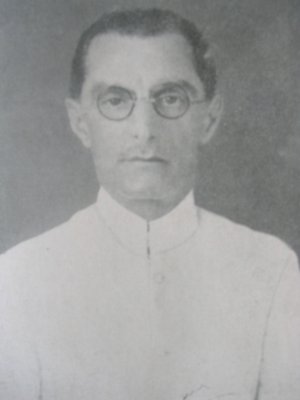 K. F. Nariman
Mumbai's Nariman Point is named after him
If You Haven't Seen it, It's New to You!
(Comments Disabled for Now. Sorry!)
First Written: Monday, May 25, 2009
Last Modified: 5/25/2009 11:59:41 PM