Had my father been alive, he would have turned 75 this month.

In his fond memory, some admirers are observing his birthday in the town of Sirsi, on October 5th. Please attend if you can.

To mark the occasion, I am re-reading the Kammatiga volume and I am very much enjoying learning about my father. I want to translate some of the articles to English, and am starting with "Vee.See. As a Source of Inspiration".

My father was such a original man -- in style, in substance, and in attitude -- that people wonder who inspired him. I am trying to research that in this new microsite on the occasion of his 75th birthday.

I do know for example that my dad's dad L.V. Kamat as well as my dad's great uncle (Hodbappa) R.V.Kamat were big influences. Both were very thrifty and extraordinarily mature in their thought process. These and other rare pictures are now online in Kamat's 75th Birthday section.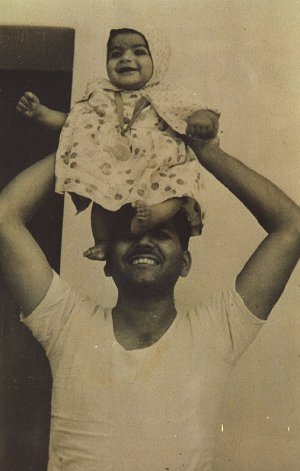 Tejaswi and Kamat
I see so many similarities between the philosophy and writinggs of Poornachandra Tejaswi and my father -- although they took completely different paths and never met.
The low-tech and scientific approach to life, love of nature, and rejection of consumerism are areas where I find most similarities. I am very happy note that some admirers of Tejaswi have setup a foundation (Kannada Launguage Website) and are continuing his life's work.

(Comments Disabled for Now. Sorry!)
First Written: Sunday, September 20, 2009
Last Modified: 9/20/2009 10:35:02 AM