Noting 25 Years Since Bhopal Gas Leak
Today is 25th anniversary of the Bhopal Gas Tragedy.
An older entry: Tragedies of Bhopal

Postcard from India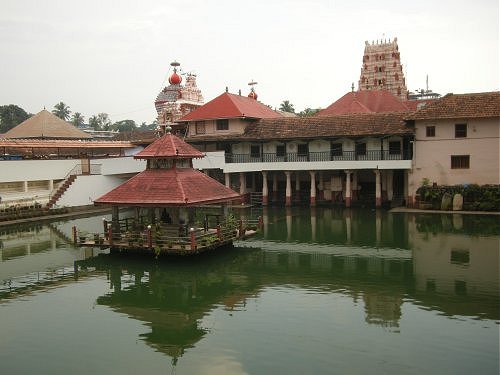 View of the Udupi Sri Krishna Temple Complex

War in Afghanistan is a War for Muslim Women
While it might not be appropriate to say so in public, in the very core of things the war against Taliban is a war for the protection of Muslim women.
Let me explain.
Taliban is not Al-Queda, and I have thought about why Taliban would want to fight the USA. In fact numerous attempts have been made in the past to make peace with the Taliban and they always fail on one important issue.
Taliban do not want the West to tell them how to treat their women. Taliban wants to treat their women as per their definition of Islamic scriptures -- it's something no sensible human can accept. Taliban wants no compromise on this key matter. That's why we have to fight them.
Americans don't understand why they are unpopular. All this American hysteria about "opposed to American way of life" and "Weapons of Mass Destruction" is bullshit anyway and doesn't help.
The greatest of the wars -- from Mahabharat to the American Civil War -- even though they appear to be contests of military might, are really a contest of righteousness.

Infosys and Tata Connection
Today I read this essay on JRD Tata by Sudha Murty. It is a fascinating read and tells how one great person inspires another.
(Comments Disabled for Now. Sorry!)
First Written: Thursday, December 3, 2009
Last Modified: 12/3/2009 2:34:06 PM