Although I am a computer sciences major, till I used an Apple Macintosh, I didn't fall in love with the computer. The Arizona State University had a fantastic facility and I would spend hours fooling on a Mac(and ignored my studies).

After that I really didn't get a chance to work on a Mac, as I moved from Unix to Windows and then to .NET

I have been wanting to write iPhone and iPad applications -- mostly for my own use, but never got an opportunity.

Then just this week Walmart said they will sell iPhones for $97 and At&T said they will reduce the data plan to $15/month.

May be the time has come, so today I ordered a iMac.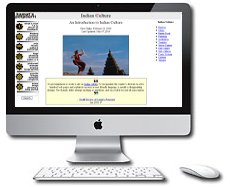 I am so excited and looking forward to programming on the Apple platform.
To mark the occasion, I also bought 20 shares of Apple stock.
Let's see if my stock will make more money or my app


See Also:
• 2006 Entry -- I made more money from Google stock than Google AdSense.>
• When I met Steve Jobs

Talking About AT&T
How can AT&T, the company that gave us Unix and had the greatest of my respects and admiration became the most hated company in America?
I do not know a single person who likes AT&T.
Red: AT&T Threatens Customer for Sending Email to CEO
The problem is not the specifics of this incident. The problem is corporate America. AT&T, BP, Microsoft, Google they are all same. I guess the largeness of their business and the intense pressure to profit are the reasons why it is that way.
(Comments Disabled for Now. Sorry!)
First Written: Thursday, June 3, 2010
Last Modified: 6/4/2010 10:12:29 AM