Have you seen that Java wireframe applet (I can't find the link now) where if you elevate one vertex, all other nodes fall down, and vice-versa?

That's how I feel when discussing India's problems. You can't isolate one problem and solve it. If you thought that corruption, poverty, pollution, and caste system are India's most urgent problems, wait a minute!

BG Mahesh: Infrastructure Problems of Bangalore

Madhu Menon: Alienation of Indians in India

My complaint of the day with India: Why does the phone company keep changing the area codes and telephone numbers? I guess they have no concept of durable numbers.

In middle of the these micro-complaints is the profound issue of killing of the bandit. I personally do not think Veerappan caused more harm to India or environment than the thugs running India's governments. You know, if they didn't shoot him dead, he would one day have become a Governor or something. We elected the bandit queen to the parliment, didn't we ?

BTW, the Moustache Man in our collection is NOT Veerappan the bandit.

Recommended Link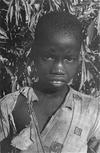 Aperture PhotoBlog: Talking Torn Shirts...

(Comments Disabled for Now. Sorry!)
First Written: Wednesday, October 20, 2004
Last Modified: 10/24/2004 9:24:59 PM