This might sound silly to y'all, but I'm so proud of my idea.

I had to do some artwork for the website of a real estate investment club. During our meeting, this customer had given me some million dollar currency bills in jest.

I wanted a graphic that conveyed real-estate and wealth in an interesting way. After going through plethora of clip-art collections, I thought of making something original.

I made a house out of the bills the customer had given me and placed it in my yard and photographed it.

The customer loved the art work!

© Vikas Kamat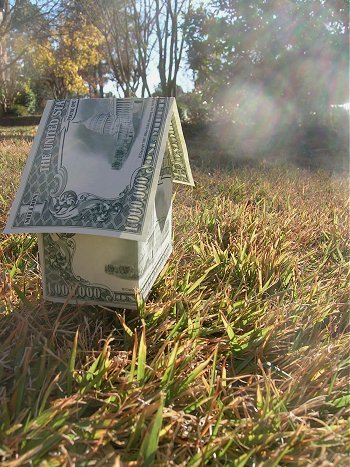 House of Million Dollars - literally!

See my other art:
• Paintings by Vikas Kamat
• Pencil Sketches by Vikas Kamat

(Comments Disabled for Now. Sorry!)
First Written: Sunday, December 4, 2005
Last Modified: 12/4/2005 7:36:52 PM