Life in KamatPlex - A Photo Essay
(inspired by photographs of Googlepex at TIME)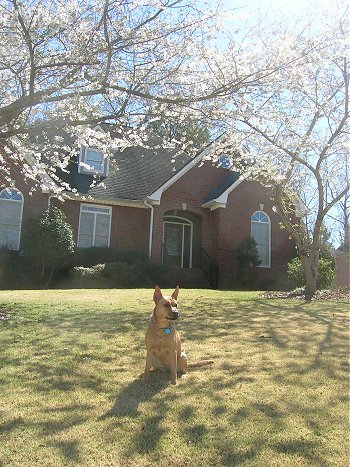 KamatPlex Head Office
Dog friendly workplace surrounded by flowers and woods provide a stimulating workplace. March 2006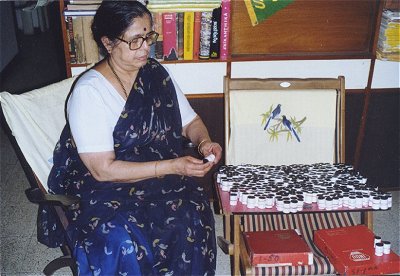 Finding a needle in a haystack
Dr. Jyotsna Kamat searches through Kamat Photo Archive. No other facility in the world is said to have such a fast retrieval system.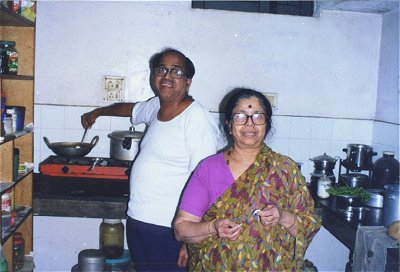 If you want a job done well, do it yourself
The web producers take a break preparing gourmet dishes. December 2000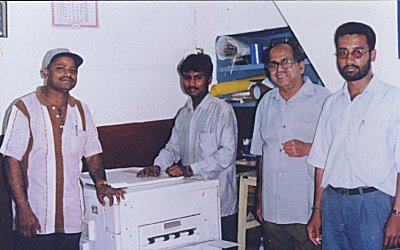 State of the Art Duplication Facility
Kamat (second from right) walks a mile to 8th cross Malleswaram to get a document photocopied. The shop-keeper then offers a very personalized service, sometimes commenting on Kamat's articles or sketches. January 2000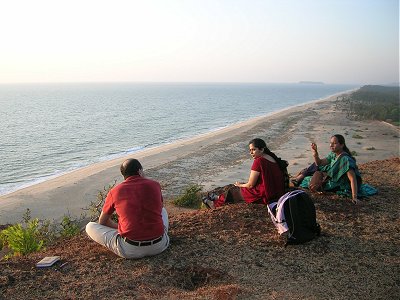 Open Air Office
The Kamats brainstorming an idea in open air conference
Apsarakonda Beach, 2006

Kim Kamat, 2004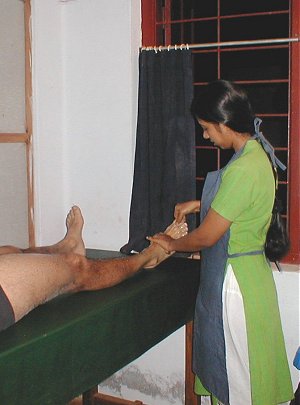 KamatPlex features such benefits as therapeutic oil massages and baths from relatives.
Kim Kamat, 2004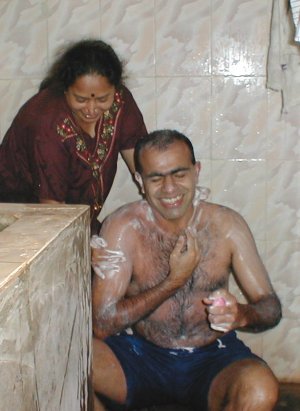 The fans of Kamats are well known to provide delicious fruit, rare manuscripts and other perks. It is firmly believed that such admiration and adulation keeps the KamatPlex ticking.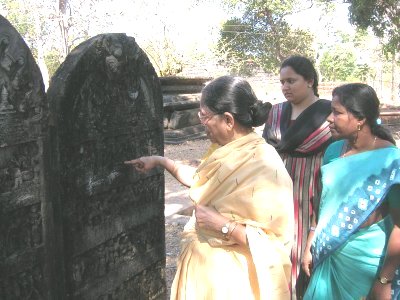 The Field Trip
Jyotsna Kamat interprets an inscription
The village of Hadolli, February 2005

See Also:
(Comments Disabled for Now. Sorry!)
First Written: Wednesday, March 15, 2006
Last Modified: 3/15/2006 11:54:44 AM