Smelling the Roses
I took some time off to renew myself, and smell the roses.
© Vikas Kamat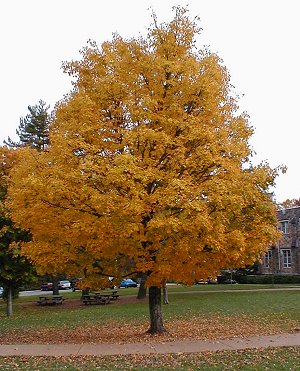 Hiryoung and I drove up to the Cumberland plateau in Tennessee in search of the foliage. I guess we were too early. The trees are not red yet, just shades of yellow. We just will have to make another trip...
I made myself some time and surfed some of our old contents. Hidden underneath the contents of Kamat's Potpourri are some fascinating pointers to life's most difficult questions. Some are the opinions of sages and saints, and some are those of the most common people you will find on the streets of India.
I spent two days in Microsoft sponsored .NET training school. I learnt a lot of new stuff. I still can't decide whether to adopt C# or VB.Net for my Windows application development. I however, made up my mind to use only non-Microsoft stuff (Linux and PHP) for my recreational programming projects. It was very funny to listen to the teacher trashing all old Microsoft products in favor of .NET. People who know better have had these tools (open standards, file based configurations, cross-platform computing) for a long time....
I also saw the PBS special on Jefferson. What a great man! I found the letters he and John Adams exchanged in their last years very inspiring.

(Comments Disabled for Now. Sorry!)
First Written: Wednesday, November 6, 2002
Last Modified: 11/6/2002