| | | |
| --- | --- | --- |
| | Kamats at Infosys | . |
Visit Took Place on December 30, 2003
First Online: December 31, 2003
Page Last Updated: January 03, 2018

Infosys is a hotshot company in India and every head of the state who visits India also visits Infosys, as it is heralded as a symbol of the new emerging India. So we decided to pay a visit. Apparently, most people arrive at the campus in private jets or air-conditioned limousines, because the way we arrived -- in an auto-rickshaw (three wheeled open taxi), certainly was a regrettable exercise -- traveling through extremely polluted streets.

But inside the campus was a magical "Disney-like" kingdom. Manicured lawns, state-of-the art technology, first-of-its-kind leadership programs, a very highly tuned work-force and disciplines. An Infosys executive gave us a guided tour and patiently answered our questions on software quality, social responsibility of being a wealthy corporation in a third world nation, and threat from competitors.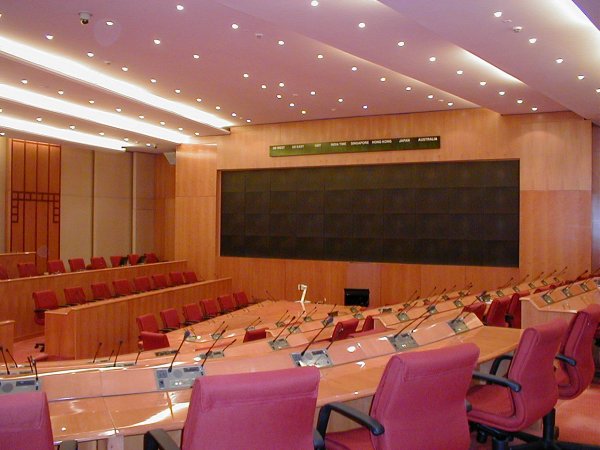 Infosys War Room
Very large scale conferences involving people all over the world can be coordinated from this place.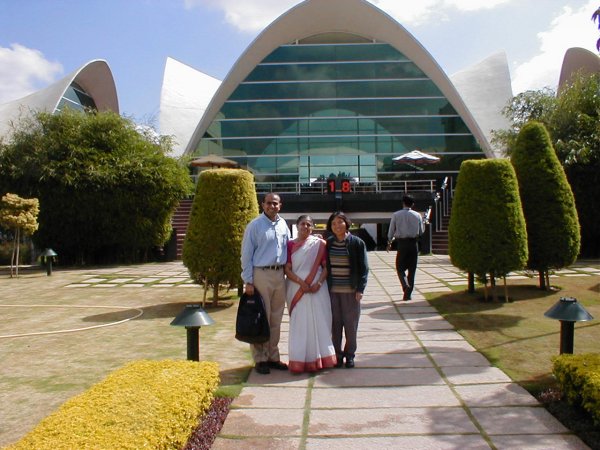 Immaculately maintained, beautiful campus hides the pollution of Bangalore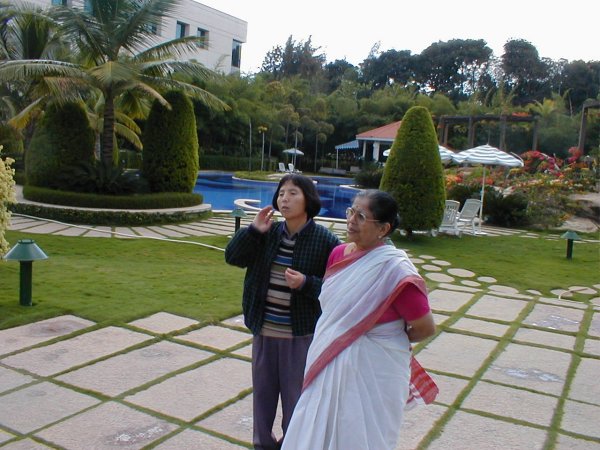 The luxury workplace has a swimming pool, gym, libraries, grocery store, and theme restaurants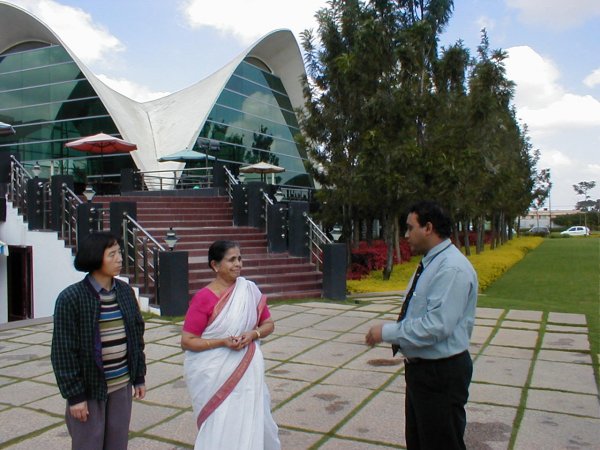 "Powered by Intellect, Driven by Values" has been Infosys' Tagline

At the end of the visit I told the executive that I am very proud of Infosys, and recalled my first visit to Infosys office in 1989.

"Oh that was our chairman Narayan Murthy's house in Jayanagar!" -- he'd exclaimed. Now it was a much bigger office, but I felt it was the same company.

See Also: