Indian Womanhood
by Jyotsna Kamat
Womanhood in India
English Translation of "Mahile, Ondu Adhyayana"
(Studies in Womanhood), in Kannada
Illustrated by K.L.Kamat
ISBN: 81-7302-383-2
Publisher: Navakarnataka Publications Private Limited
Embassy Center, Crescent Road, Bangalore - 560 001
Year of Publication:1999
Introduction
This is the English translation of Jyotsna Kamat's popular research book on Indian women. It is no secret that women were denied their fair share in society and were exploited in India, like everywhere else. Interestingly though, the women in Hindu society were given a very respectable role and status amidst this exploitation, and Dr. Kamat sheds light on some of the rare topics on Indian womanhood.
The thought provoking essays rely heavily on author's decades of research on Hindu codes of conduct, medieval literature of India, sculptures, and Hindu customs in vogue today. There are topics on Lajja Gowri, Mitakshara, the Sati system, and "Yuganta" of Iravati Karve.
The author served as a high ranking official in All India Radio and has been an active researched in Indian history. She has published over hundred research papers.
© K. L. Kamat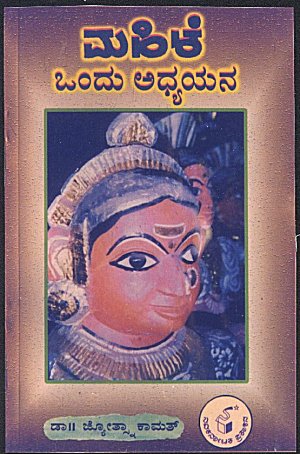 Cover Page of "Mahile, Ondu Adhyayana" by Jyotsna Kamat


Table of Contents
Background and Author's Note
The Mystique of Lajja Gouri: Symbol of Procreation and Fertility
Ancient Education System for Women in India
Depiction of Woman in Mitakshara
Mahasati Practice -Remnants of the Sati System
Iravati Karve and "Yuganta"

See Also:
Women of India -- Frequently asked questions and articles on the roles and status of women in India. Includes biographies, topics on Sati, widows, history and artifacts.