The People of India
First Online: February 10, 2001
Last Updated: January 11, 2018
Introduction
Any attempt to classify the vast population of India (more than one billion now) is bound to run into problems due the cultural complexities and the interrelated seminaries of the castes and communities. My attempt in the year of 1998, one based on caste was a miserable failure and I have since withdrawn it. So this page at Kamat's Potpourri will henceforth just provide an index to the diversity of Indian people without classifying them.
-Vikas Kamat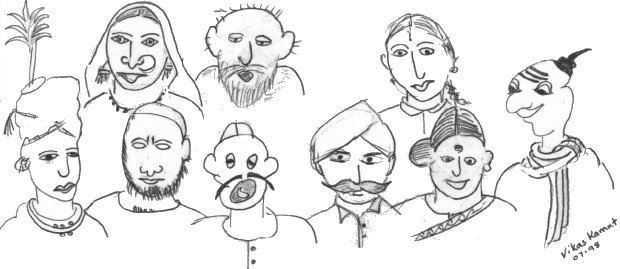 People of India
See Also:
A Billion Faces Now -- Diverse faces of India in a photographic exhibition
Brahmin Communities -- A comprehensive list of Brahmin communities of India documented for anthropological research purposes.