Faces of India
A Billion Faces Now
First Online: August 15, 1997
Last Updated on: January 10, 2018
© K. L. Kamat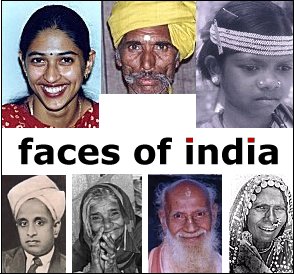 Introduction
The birth of the billionth baby in India on May 12, 2000 is providing for a time of reflection on the Indian civilization in general. We contribute our part here through this large exhibition of Indian portraits of common and uncommon Indians.
Part of the Indians of the Twentieth Century Project at Kamat's Potpourri.
All photographs by K. L. Kamat.
List of Portraits
---
---

See Also: