Historical Kamat Shop in Honavar
First Online: August 05, 2006
Page Last Updated: January 10, 2018
Introduction
by Vikas Kamat
Selling clothes has been the ancestral profession of the Kamat family. In the town of Honavar, the name Kamat is a synonym for a cloth merchant. The present store on Bazar road has been continuously operated for over 110 years!
It is mandatory for the male children to serve an apprenticeship in the family store, and I have worked in the shop since I was nine years old. I feel I have learnt most lessons of life in the shop -- selling, bartering, and servicing the customers.
The Kamat shop is very much operational, it is managed by my uncles and cousins, and I encourage you to pay us a visit if you are in the neighborhood.

Here are some pictures of Kamat Shop Taken over the Years
K.L. Kamat/Kamat's Potpourri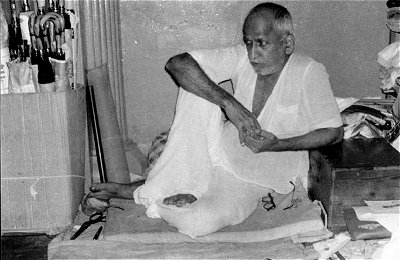 Umbrella Merchant Waiting for Customer
Picture of Laxman Vasudev Kamat (grandpa Kamat) in the shop, 1967

K.L. Kamat/Kamat's Potpourri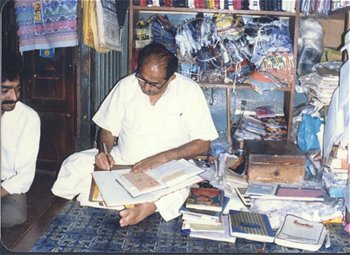 Umesh Kamat at Kamat Shop, 1990


© Vikas Kamat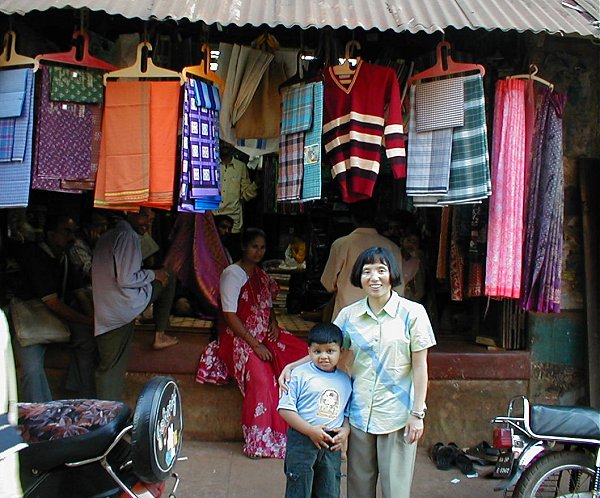 In front of 112 Year old Kamat Shop in Honavar