Photographing the Muslim Ladies of Kurva
by K. L. Kamat
Experience Occurred on February 22, 1986
Page Last Updated: October 18, 2017
It is no easy task to photograph traditional Muslim women, many of whom can appear in front of other men only in a veil. I knew of a Muslim farmer who took care our ancestral fields (the land reform act of 1955 in India transferred all the fields to the farmers) to whom I expressed my desire to photograph Muslim women in their habitat. He agreed and took me to his home on an island in the Sharavati river (February 22, 1986) on his hand powered boat.
But he had to attend to some urgent task in the sugar-cane fields, so he ordered the ladies of his house to attend to me, and stepped out.
The women of the household were very warm and friendly. They served me and my wife tender coconuts, freshly prepared, hot liquid sugar, paan, and said they could arrange for cigarettes. But when I mentioned photography, the eldest lady said that she did not want any trouble from the Moulvis (Islamic religious teachers) and refused. She declared that only the educated and the powerful can fight the punishment bestowed by the Moulvis and since she was poor and uneducated, it was better for her to comply with the hukum (order) of the community. The younger women wanted to be photographed, but could not go against the wishes of their elder, and I could not take any pictures. Jyotsna spoke to the women at length about their lifestyles and aspirations, but no photography was possible.
© K. L. Kamat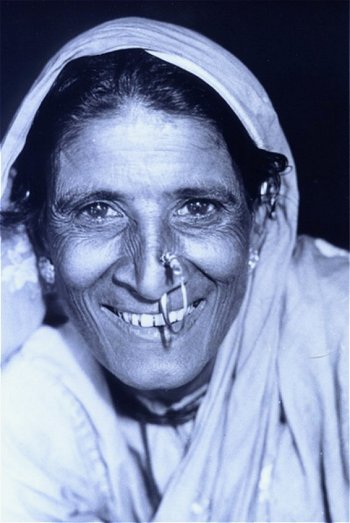 Then my contact arrived back from his errands and we started sailing back. As he apologized for his absence, he asked if I got ample opportunity to take photographs, to which I explained the lady's position.
"That old **** doesn't know about Koran" he exclaimed, and made a sharp 'U' turn with the boat!
We went back to his house, where we were fed more tender coconuts and the women were given the chance to appear in front of the camera. Most of the girls had never been photographed before and enthusiastically posed for numerous pictures.
The farmer later reported to me that upon receiving the photographs, the women spent the entire day admiring their own photographs!
© K. L. Kamat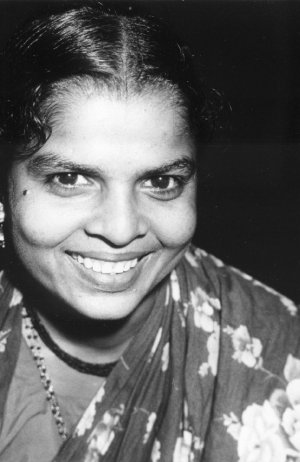 A Young Muslim Woman, Kurva
© K. L. Kamat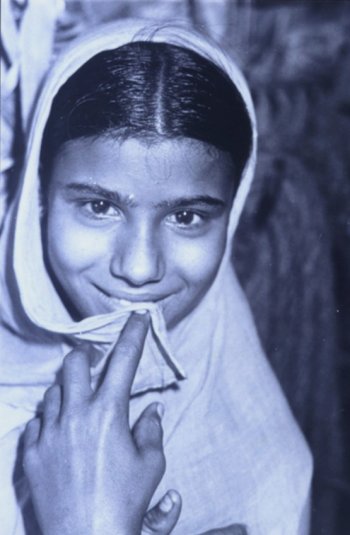 Curious Muslim Girl
Island of Kurva, 1986
© K. L. Kamat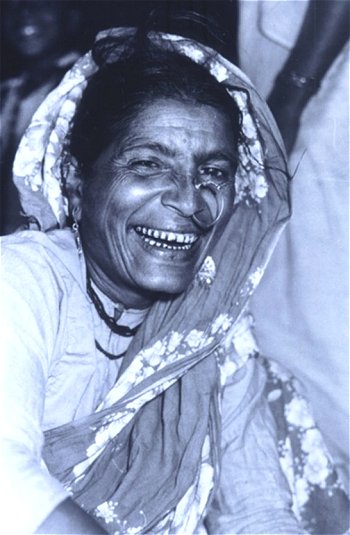 Muslim Lady of Kurva Island