Biography: A. Vedantam Pillai
Mr. A.Vedantam Pillai was born in 1897. Even as a lad his love for swadeshi was intense. He was the General Secretary of the Reception Committee of the Tamilnadu Political Conference held at Vedaranyam. He took great initiative in starting Salt Satyagraha at his month's imprisonment and a fine of Rs. 200. The government confiscated his salt factory. During the campaign he thrice courted imprisonment.
K.L. Kamat/Kamat's Potpourri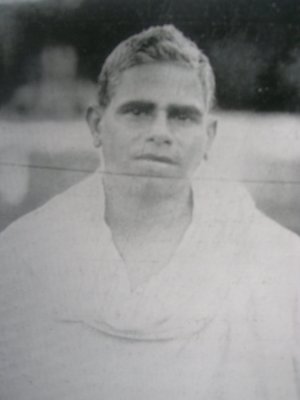 A. Vedantam Pillai

Since 1925 he is attending all the sessions of Indian National Congress. He has presided over many district and taluq political conferences. He is the Vice President of the Tamil Nadu Congress Committee and the Deputy Leader of the Congress Party in the Madras Legislature.
Mr. Pillai is a speaker of note. He dissolves the House into a chorus of laughter or rouses it to heights of passion.
Source: Haripura Congress Souvenir, 1938