Biography: Rajkumari Amrit Kaur
K.L. Kamat/Kamat's Potpourri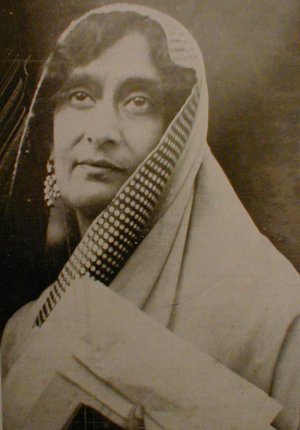 Princess Amrit Kaur (1889-1964)
Kaur was an early women's rights activist in India, social worker and freedom fighter.
Amrit Kaur was born in a Royal family of Kapurtala. Her father was Raja Harnam Singh. She had her education in London. When she returned to India at the age of twenty her father kindled in her the flame of National Movement. She took part in Salt Satyagraha and Quit India Movement and also became an active social worker. She was the first woman to hold a post in the cabinet as Minister in 1947. Her major contribution as Minister of Health was the setting up of All India Institute of Medical Sciences in New Delhi. She remained a Rajya Sabha Member till her death on February 2, 1964.