Biography: Bhaskararao Baurao Chakranarayan
Mr. Chakranarayan was born at Ahemednagar, December 6th 1882. He is a B.A, L.L.B of the Bombay University. He is an advocate practicing on the Original Side of the Bombay High Court.
K.L. Kamat/Kamat's Potpourri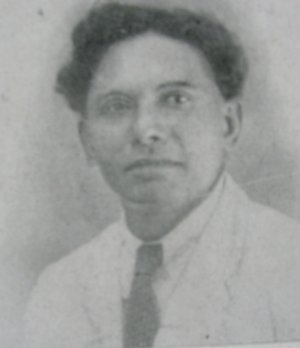 Chakranarayan Bhaskarrao Bhaurao

As an advocate he is nimble-witted. In the cut and thrust of arguments and in the clear grip of the fact he has earned a good reputation. He is no demagogue. But his rhetoric is effective. He is one of the leaders of the Poona Bar. He has commanded the respect of his opponents for the qualities of his character.
He has emerged in the public stage with a background of experience. He is prominent leader of Indian Christians in Maharastra. He is particularly interested in their educational progress. He has given rich endowments, instituted scholarships and built hospitals to promote their welfare. He has contributed a good deal for their material progress and cultural elevation.
He is an astute man of the world with a remarkable range of gifts. He joined the Congress Party after his election to the Assembly. He is a great asset to the Party.
Source: Haripura Congress Souvenir, 1938