Biography: C.C. Ghosh
Dr. C.C.Ghosh graduated from medicine from the Bombay University in 1907. In 1908 he was appointed to the N.W.F.P Medical Services. In 1914 he resigned his post and set up private practice in the Peshawar City. In 1918 he joined the Congress and is one of the founders of the National Movement in the Frontier.
In 1929 he was elected the President of the Provincial congress Committee. He was thrice elected a member of the A.I.C.C. He was deported to Burma under Regulation III of 1818. In 1937 he was elected to the Frontier Assembly on the Congress ticket.
K.L. Kamat/Kamat's Potpourri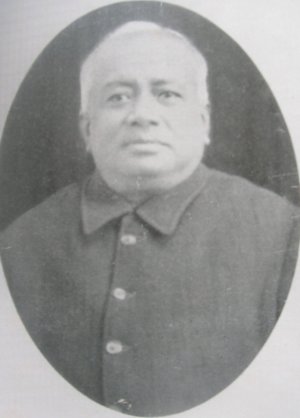 C. C. Ghosh

Journalism was his pastime. He was a socialist and believes that unless India is free Socialism is a mere academic figment. In person he was tall, and well-built and his powerful frame suggested strength.
Source: Haripura Congress Souvenir, 1938