Biography: Dhanaji Nana Choudhari
Mr.Choudhari was born at Khiroda, May 14th 1891. His calling is agriculture.
In 1930 he gave up his police uniform and wore rebel robes. He conducted a Weaving School and ran an ashram on efficient lines. The ashram was confiscated in 1932. During the Non-Co-Operative days he was sentenced to fifteen months of imprisonment. He was the General Secretary of the Faizpur Congress Reception Committee.
K.L. Kamat/Kamat's Potpourri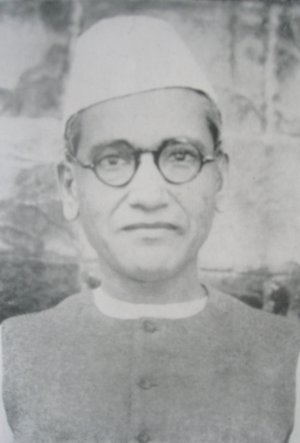 Dhanaji Nana Choudhari

Now he is in charge of the Ashram at Khiroda, which is the radiating center of National ideas. He is elected to the Assembly from the East Khandesh General Rural Constituency.

Source: Haripura Congress Souvenir, 1938