Biography: Keshav Balwant Deshmukh
Mr. Deshmukh was born at Dhandharfal, November 1st 1900. He sprang from an agriculturist family. He took the B.A and L.L.B degree of the Bombay University and is practicing as a pleader, He is carrying on Congress propaganda in the villages "Back to Villages" is his watchword. He is one of the tireless workers in the mass-contact movement. Vilage is the principle scene of his activity and public services.
K.L. Kamat/Kamat's Potpourri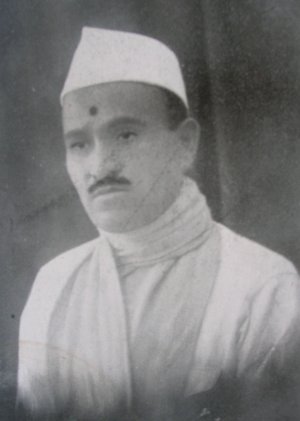 Keshav Balwant Deshmukh

His cheerfulness, his hospitality and his love of practical farming and poultry keeping are very admirable. He is elected to the assembly from the Ahmednagar North General Rural constituency.
Source: Haripura Congress Souvenir, 1938