Biography: G.B. Joshi
Born in 1904 in the village of Hombal, Karnataka, Shri Govindacharya Bhimacharya Joshi started as a playwright in the 50's.Over the past several decades he has been known as a major figure in Kannada letters with significant contributions to drama as playwright, publisher and producer.
Among Shri G.B Joshi's most successful plays is Sattavara Neralu directed by Shri B.V.Karanth in 1974.His other plays include Mooka Bali, Kadadida Neeru, Aa Ooru Ee Ooru, Nana Bijjala, and Parimaladavaru.
K.L. Kamat/Kamat's Potpourri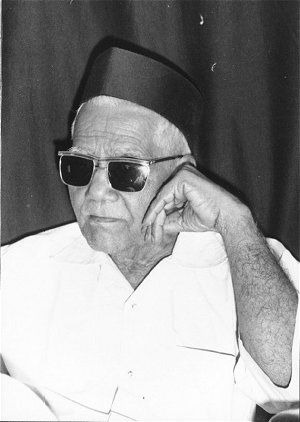 Kannada Playwright and Publisher G.B. Joshi (1904-1993)
Joshi brought to such great Kannada writers as Chittal and Karnad
In 1954 Shri G.B. Joshi established the theatre group Vasudeva Vinodini Natya Sanstha at Bagalkot and the Kalopasaka Mandali in Dharwad. As a founder-publisher of Manohara Granthamala, he has been instrumental in the promotion of new playwrights and the honing of their talents. For his varied services to Kannada literature and culture, Shri G.B Joshi was honored by the Government of Karnataka in 1983 and 1986. He received the Padmashri award in 1986.
K.L. Kamat/Kamat's Potpourri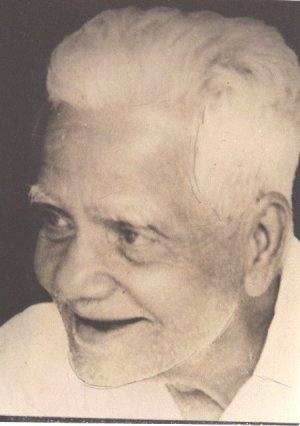 G.B. Joshi -- Kannada dramatist/publisher

Source: Akashvani Sangeet Sammelan Souvenir, All India Radio, 1992
See Also: