Biography: Khushwant Singh
Khushwant Singh, perhaps India's best known journalist was born in 1915 in Hadali, in Punjab. He was educated at Government College, Lahore and at King's College and the Inner Temple in London. He began his career as a journalist with the All India Radio in 1951.
Singh started the magazine Yojna and edited it during the years 1951-53.
The highlight of his career came when he served as the editor of the Illustrated Weekly of India during the late 1970s when its circulation sky-rocketed and the weekly became part of Indian reading habit among those who read English.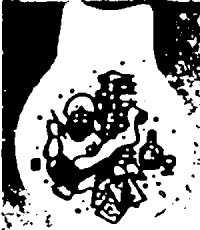 Singh went on to become editor of the Hindustan Times (1980-83). Today (year 2005) he is India's best-known columnist and journalist.

Khushwant Singh has had a very successful career as a writer. Among the works he has published are a classic two-volume History of the Sikhs, several novels (the best-known of which are Delhi, "Train to Pakistan" and "The Company of Women"), and a number of translated works and non-fiction books on Delhi, nature and current affairs.

Khushwant Singh even served as Member of India's Parliament (Rajyasabha) from 1980 to 1985.
A courageous (he returned the Padmabhushan decoration in 1984 in protest against the siege of the Golden Temple during Operation Bluestar) and a naughty writer, his works on Sikh History are perhaps most authoritative works on the topic.

Biography by: Vikas Kamat, 2005
See Also: