Biography: Mother Teresa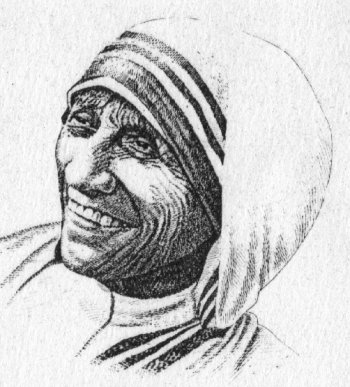 Mother Teresa (1910-1997), (born as Agnes Gonxha Bojaxhiu), was a Roman Catholic nun who founded the Missionaries of Charity and came to personify compassion and caring for fellow humans during the 20th century. Mother Teresa was awarded the Nobel Peace Prize in 1979 for her humanitarian work. For over forty years she ministered to the poor, sick, orphaned, and dying in Kolkata (Calcutta).
Mother Teresa considered her dedicated service to poor, the mission of Christ. With great humility, she believed, "All the time we are touching Christ's body in the poor, in the poor it is the hungry Christ that we are feeding, it is the naked Christ that we are clothing, and it is the homeless Christ that we are giving shelter."
Mother Teresa Picture Album
K.L. Kamat/Kamat's Potpourri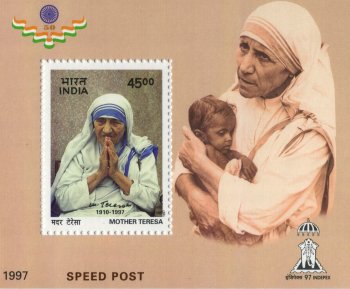 Mother Teresa
Detail from a first day envelope featuring Mother Teresa

Corel Professional Photo/Kamat's Potpourri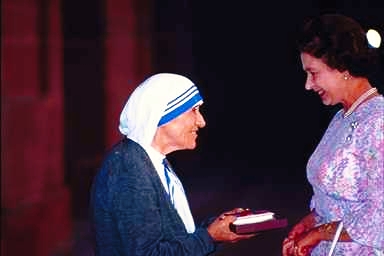 Mother Teresa with Queen Elizabeth II
Photograph shows two most well known women of 20th century

Corbis-Bettmann/Kamat's Potpourri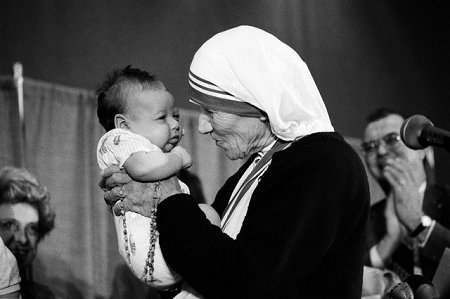 Mother Teresa (1910 - 1997)
Nobel Laureate and Roman Catholic nun, Mother Teresa is known for her compassionate work on the streets of Calcutta

kamat.com/Kamat's Potpourri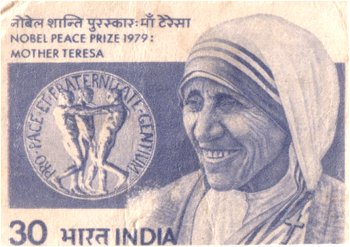 Mother Teresa and the Nobel Prize of 1979
See Also: Mother Teresa

See Also: