Biography: Nanasaheb Peshwa
Nanasaheb Peshwa (also called Balaji Bajirao) was one of the important leaders of post-Shivaji Maratha rule. During his 20 year reign (1740 to 1761) of the Maratha kingdom, he completely transformed the village of Poona into a city. He established many new neighborhoods, bridges, and monasteries. He also established a reservoir at the nearby town of Katraj to provide clean running water to the city.
K.L. Kamat/Kamat's Potpourri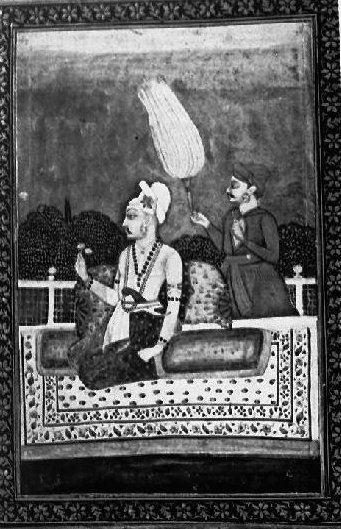 Nanasaheb Peshwa
Detail from a painting - Deccan style



Maratha power in India reached its peak under his reign. Nanasaheb lost his son and brother at the Battle of Panipat. He could not recover from the shock, and died soon after the debacle.

See Also:
Maratha King Shivaji -- A brief biography and a timeline of Shivaji who founded the powerful Maratha kingdom.