Biography: Rajmal Lakhamichand Marwadi
Mr. Marwadi was born at Jodhpur State. He is a good linguist. For the last 20 years he is connected with the Congress. He is the President of the Jammner Taluka Congress Committee. He was the Chairman of the finance Committee of the Faizpur Congress. He was also the vice chairman of the reception committee and is elected to the Bombay Legislative Council.
Calm understanding is the essence of his virtues. He possesses an unexcelled insight. He is a man of action and politics his business.
K.L. Kamat/Kamat's Potpourri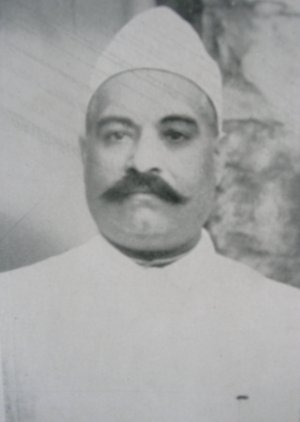 Rajmal Lakhamichand Marwadi

Source: Haripura Congress Souvenir, 1938