Biography: Rukminidevi Arundale
Rukminidevi, the great exponent of Indian dance, played a prominent role in resuscitating Bharatanatyam that was relegated to the background. To her, dance was not just an entertainment but an instrument of spiritual transformation.
V.N. O'key/Kamat's Potpourri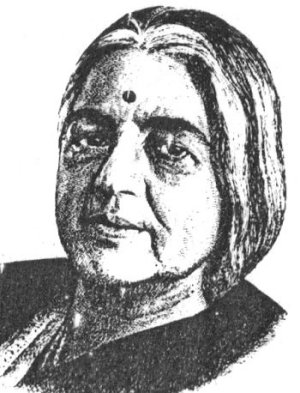 Rukminidevi Arundale (1906-1986)
Portrait in India ink by V.N. O'key
Through Kalakshetra, an institution founded and nurtured by her, the world of art continues to hear, even after her death, the soft echoes of her tender dance steps.
Source: Adhunika Bharat Ke Nirmata, V.N. O'Key Felicitation Committee, Bombay, 1989