Biography: Sawai Gandharva
by Mohan D. Nadkarni
First Published in Times of India, Bombay on September 19, 1986
Modified, and enhanced for Kamat Research Database: June 07, 2009
Who was Sawai Gandharva? This is the question most of the connoisseurs of the present generation are apt to ask. In most cases, the maestro's name is familiar to them as the guru of contemporary leading lights, like Gangubai Hangal, or Bhimsen Joshi, Firoz Dastur -- and not as one of the most eminent vocalists of his time and a pioneer who popularized the Kirana gharana and eventually the Hindustani parampara in the Kannada-speaking region. It is therefore naturally left to those of us old-timers who were privileged to savor the great music of the maestro in flesh and blood, to remember him on the occasion of his birth centenary this year.
Private collection of Mohan D. Nadkarni/Kamat's Potpourri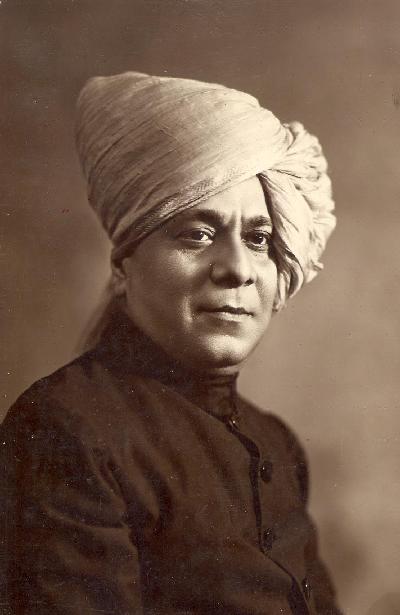 Sawai Gandharva (Rambhavu Kundugolker) (1886-1952)

Sawai Gandharva, whose real name was Rambhau Kundgolkar, belonged to Kundgol, a village in Dharwad district of Karnataka. Even while as a teenager, he secured the tutelage of Abdul Karim Khan, the founder-pioneer of the contemporary Kirana gharana. But he had the misfortune of losing his voice when he reached the age of adolescence And had it not been for the relentless effort of his benevolent and sympathetic mentor, coupled with fabulous determination on the part of the disciple, the history of the emergence and rapid popularization of Hindustani music in the Kannada-speaking region of the former Bombay Presidency would have perhaps taken a totally different course.
An important facet of Sawai Gandharva's musical eminence was that unlike many of his diehard gharana contemporaries, he did not rest content to be a blind imitator of his Ustad's vocalism. Nor did he care to adhere to the rigid ideology that forbade acquisition of the musical art except from one chosen guru and his vocalism. Much to the reported displeasure of his mentor, Sawai Gandharva kept his mind open to absorb influences and impressions from the styles of other of other gharana stalwarts, like Nissar Hussain Khan of Gwalior, Bhaskerbuva Bakhale, Ramakrishnabuva Vaze and many others.
But the true uniqueness of Sawai Gandharva's maestro-ship is in the fact that nowhere In the process of evolving his own gayaki did he abjure the basic approach of Abdul Karim Khan's vocalism, known for his incomparable sweetness of tone, its sad, meditative touch and its feeling, caressive approach to the depiction of a melody, be it khayal, thumri or bhaktigeet.
Another facet of his contribution is that, despite his switch-over the Marathi musical stage for almost two decades, concert music remained his first love-and also the last. A Kannadiga by birth, he earned unstinted acclaim as a handsome singer-actor, playing captivating female roles on the Marathi stage. This can be only described ruled supreme on the Marathi stage, and also when several Marathi classical vocalists of the time had already succumbed to the glamour of musical drama in its heyday. Not for nothing did Rambhau Kundgolkar come to be hailed as Sawai Gandharva, an honorific bestowed on him by the late Dadasaheb Khaparde, the eminent political leader and freedom-fighter from Vidharba.
K.L. Kamat/Kamat's Potpourri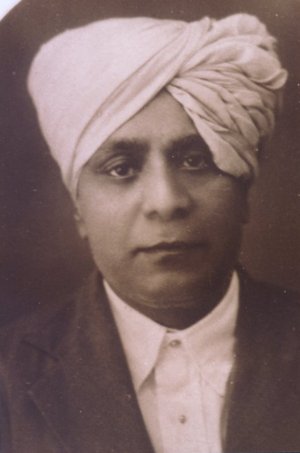 Sawai Gandharva Gawayi
Gandharva is a great Indian classical musician belonging to Kirana Gharana.He is a guru to Gangubai Hanagal and Bhimsen Joshi
After the decline of the Marathi drama in the early thirties, Sawai Gandharva turned to the concert stage with greater vigor and also took to grooming a line-up of disciples, mentioned earlier. Tragically, paralytic infirmities abruptly ended his concert career in 1942, when he was only 56. But he continued to teach his protégés till his death ten years later.

See Also: