Biography: Sripadarao S. Karagudri
Mr. Sripadarao is an old Congressman of outstanding abilities. From the past forty years he is practicing at Haveri. He is the senior most pleader and is the President of the Bar Association. He is also the President of the Friends Union Club. He commands the high esteem of all classes.
K.L. Kamat/Kamat's Potpourri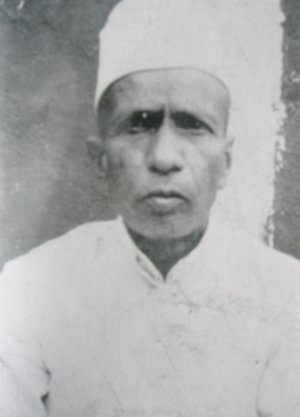 Sripadrao S. Karagudri

His earnest and simple-minded devotion to the Congress is rarely seen. Few public men are so sociable and hardly any are such a favorite with the young folk. Age is light on him. He is elected to the Assembly from the Dharwar South Constituency.

Source: Haripura Congress Souvenir, 1938