Biography: T.M. Guido
Mr. T.M. Guido was born in 1906. He was educated at the St. Xavier's College and the Government Law College, Bombay. After taking his law degree he preceded to England where he was called to the Bar.
K.L. Kamat/Kamat's Potpourri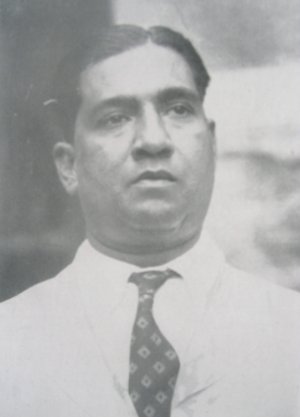 T. M. Guido

As a student he was one of the leaders of the youth movement. The first Youth conference was the outcome of his unwearied exertions. At London he addressed numerous meetings on Indian problems. After his return he took plunge into the eddying tide of nationalism. It is said that he was also responsible for the publication of the Congress Bulletin. He was elected President of the Bombay Nationalist Christian Party.
Mr. Guido is a member of myriad institutions and is associated with all nation-building activities. He has earned respect of men for his integrity and their admiration for his rhetorical powers.
Source: Haripura Congress Souvenir, 1938