Location of Belur and Halebidu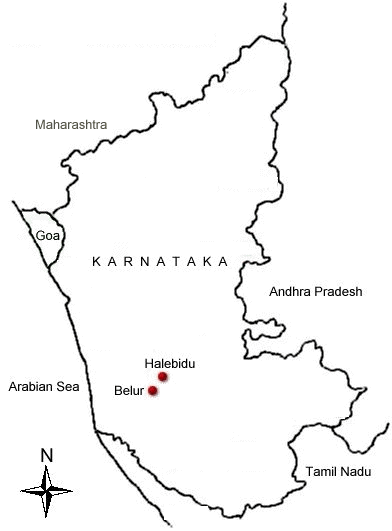 Map of Karnataka showing Belur and Halebidu
See Also:
Hoysala Art -- An introduction to Hoysala art and architecture.

Hoysala Temples of Belur -- Kamat writes that the temples of Belur exhibit a joyous exuberance of fancy, scorning mechanical refrain. "All that is wild in human faith or warm in feelings is found portrayed in these temples".
The maps (may not be to scale) are drawn by the author for explaining the context. They may not be politically or cartographically correct.
---
Contents from Timeless Theater CD-ROM
© K.L.Kamat, Jyotsna Kamat, All Rights Reserved