Indo-Saracenic Architecture
The establishment of Islamic power at the end of 12th century in Northern India brought two contrasting cultures face to face and gave birth to what we call today as the Indo-Saracenic Art or Indian Islamic Art. It drew its inspiration from Syria, Egypt, Northern Africa and Sassanian Persia and its architecture acquired a fundamental character of its own distinguished by standardized forms and concepts.
V.N. O'key/Kamat's Potpourri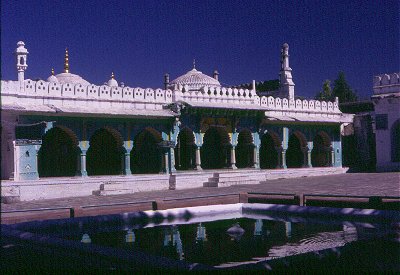 Mogul Style Pavilion

Distinguishing Features of Indo-Saracenic Style
Onion (bulbous or cocentric) domes
Overhanging eaves
Pointed arches, cusped arches, or scalloped arches
Vaulted roofs
Many miniature domes
Towers or minarets
Harem windows featuring intricate grills
Open pavilions
Fusion with European Architecture
Many European architects who arrived in India took the elements of the Indo-Saracenic architecture and applied to the Gothic and Victorian architecture popular at that time and many buildings built during the 19th century illustrate this school of architecture. The Palace in the city of Mysore (photograph shown below) is a fine example of this style.
Corel Professional Photo/Kamat's Potpourri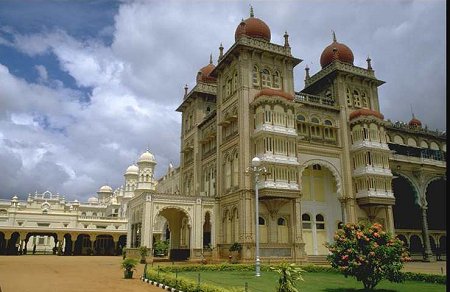 Maharaja's Palace, Mysore


See Also:

Source: 5000 Years of Indian Architecture, The Publications Division, Ministry of Information and Broadcasting, Government of India, 1951, New Delhi.