Nasik Convention
V.N. O'key/Kamat's Potpourri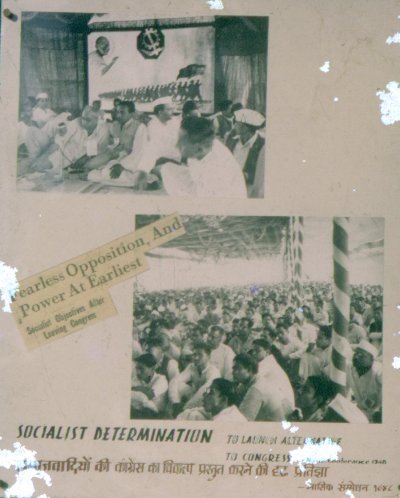 Socialists' Unite to Provide Alternative to Congress
The Indian socialists were opposed to unilateral "Stalinist" ways and struggled to provide a voice of opposition and balance in Indian politics.
This online exhibition features a rarely studied and documented topic on the Socialist Movements in India, during the British rule and subsequent to India's freedom. All the pictures are from the personal collection of V.N. O'key, a close associate of many of the important Socialist leaders of India, and a prominent artist-photographer.
Historic Pictures of Indian Socialist Movements