Bone, Shell and Horn Crafts
Bone articles are created mainly on the basis of ivory models to fashion table lamps, lamp-stands, jewelry, etc. in Agra, Delhi and Lucknow. Curios are made out of various types of shells. Various colorful items such as lamp-shades, ash-trays, paperweights, agarbathi (incense stick) stands and jewelry are made from conches and shells.
K.L. Kamat/Kamat's Potpourri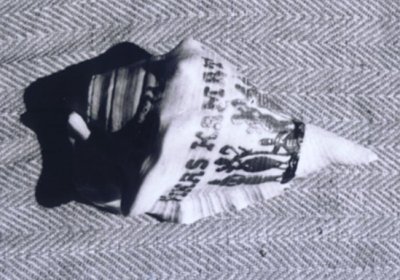 Art on a Conch Shell

Rameshwaram, Kanyakumari, Nagercoil, Kizhakarai and Madras in Tamil Nadu, and Nadia, Murshidabad, Bankura, Midnapore and 24-Parganas in West Bengal are major production centers of shell crafts. Utility articles made out of horn cover a range, including combs, pan-holders, napkin rings, spoons, walking sticks and handles of knives and forks. However, the fascinating carvings of birds and animals in shining black constitute some of the most popular items, much in demand for interior decoration. West Bengal, Orissa and Andhra Pradesh produce the bulk of the horn articles in the country.


Handicrafts of India
Metal Crafts | Stone Crafts | Pottery | Toys | Ivory & Bone Crafts | Carpets | Basketry | Folk Paintings | Fabric Art | Costume Jewelry | Others | PICTURES