Lohia Starts Hind Kisan Panchayat
V.N.O'key/Kamat's Potpourri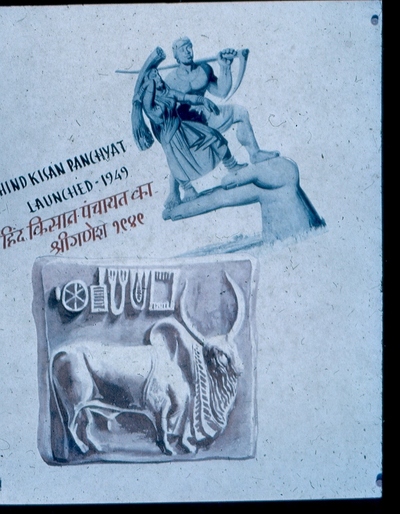 Poster of "Hind Kisan Panchayat", 1949
,
See also:
Biography: Ram Manohar Lohia, Socialist Leader R.M. Lohia (1910-1967), Lohia at Congress Convention, Ram Manohar Lohia in a Congress Poster
A historically important collection of the works of V.N. Shenoy "Okey", depicting the life in India during the early part of the 20th century. It includes India's Freedom Struggle, Socialist Movements, Tribal Life and many journeys to the Himalayas.
O'key Collection | Biography of V.N. O'key | Pen & Ink Portraits