Database of Indian People
© K.L.Kamat/Kamat's Potpourri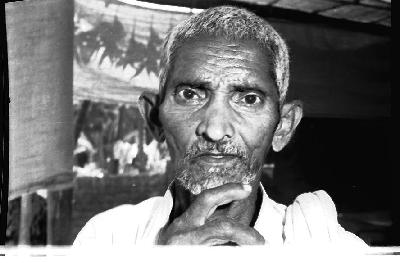 Bedu Gowda of Honavar, 1982
Belonging to the Halakki tribal community, Bedu Gowda once carried K.L.Kamat on his shoulders to the doctor.
People of India - Faces of India - Women of India - Children of India
The Caste System - Diversity of India -Tribals of India
Common & Uncommon People

The Janata Database is different from all other parts of this website, because the subjects are identified.

So instead of being a brahmin, a beggar, a tribal or an entertainer, they become historical figures.