Freedom Fighters of India
© K.L.Kamat/Kamat's Potpourri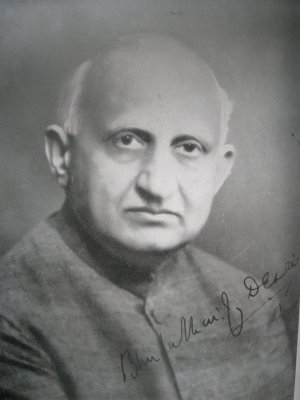 Bhulabhai J. Desai (1877-1946)
Desai was a leading lawyer of India of his time. Bombay circa 1935.
People of India - Faces of India - Women of India - Children of India
The Caste System - Diversity of India -Tribals of India
Common & Uncommon People

The Janata Database is different from all other parts of this website, because the subjects are identified.

So instead of being a brahmin, a beggar, a tribal or an entertainer, they become historical figures.