Cartoonist R.K. Laxman
R.K. Laxman is the most popular cartoonist from India, having created the venerable "Common Man" character and relentlessly featuring the strip in Times of India for over fifty years.
Laxman is also a great illustrator, with crow being his favorite subject. With his famous brother R.K. Narayan, Laxman has published several books. He is recipient of India's highest civilian honors and the Magsaysay award for journalism. His character "Common Man" was made into a special commemorative stamp in India.

Cartoons and Illustrations of R.K. Laxman
K.L. Kamat/Kamat's Potpourri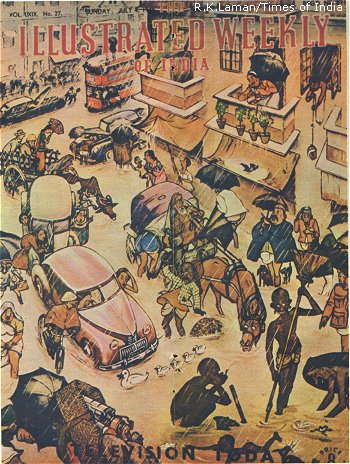 When it Pours in Bombay
Cover page of The Illustrated Weekly of India July 4, 1948 shows artist R.K. Laxman's view of Bombay on a rainy day.

kamat.com/Kamat's Potpourri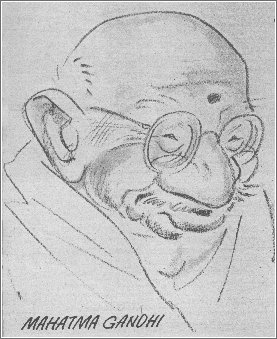 Gandhi by R.K.Laxman


See Also: