The Concept of Arati
First Online: March 04, 2011
Page Last Updated: January 10, 2018
Arati (or aarati) is a Hindu religious ritual of worship in which light from wicks soaked in ghee or camphor is offered to one or more deities.
Vikas Kamat/Kamat's Potpourri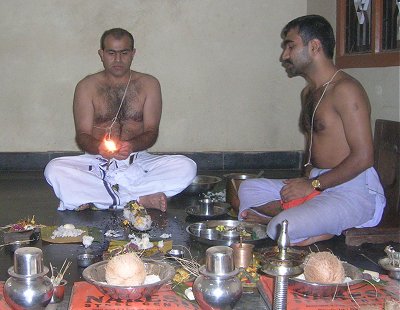 Waving of Sacred Fire

K.L. Kamat/Kamat's Potpourri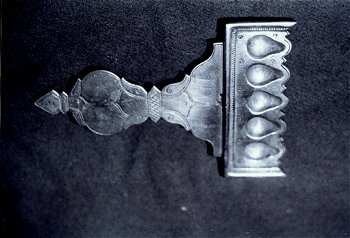 The Five Pronged Arati
The tool used to bless a deity with a flame.

See Also:
Hinduism Potpourri -- Hindu mythology, point of views, pictures of deities, sages and stories.