Death by Demand
First Online: June 20, 2004
Page Last Updated: May 09, 2017
India perhaps has the longest history of assisted suicides. Described as Ichha-Marana or desired death, it is mentioned in ancient Indian epics such as Mahabharata. We have the cases of both men (Bhishma) and women (Madri) undergo desired deaths.
© K. L. Kamat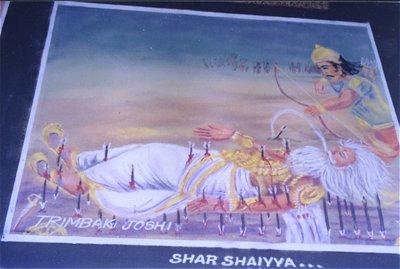 It is said that Bhishma waited for the most auspicious moment to die on a bed of arrows.

The Sallekhana, Sati, and Johar systems were essentially suicide mechanisms in ancient (and not so ancient) India.
Sallekhana
The Sallekhana was practiced by devout Jains by fasting and meditation, and the participants starving to death. The most famous person to undergo Sallekhana was the queen mother Machikabbe.
Memorials erected in memory of those committed the Sallekhana self-sacrifice are known as Nishidhi stones and provide important records of dates and periods.

The Sati System
The Sati (a.k.a. Suttee) was the system in which a window committed suicide on the funeral pyre of her husband, believing in (or forced into) an eternal marriage.
See: The Tradition of Sati (Sutee) in India

Johars
The Johar occurred when the women of a town preferred death to dishonor and committed suicide in large numbers after a war. This system of mass-suicide has been noticed in Rajaputana area (present day Rajasthan state) of India.

Death by Demand
We find several sculptures depicting suicide in medieval India. Shown below is one such sculpture where the man has immolated himself.
© K. L. Kamat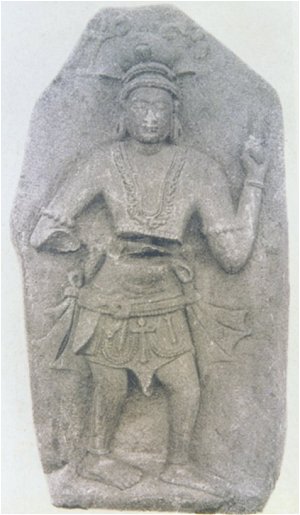 Man Committing Suicide
An medieval sculpture from India shows man cutting himself into half

See Also:
The Call of Yama -- Discussion of death in Hinduism; includes answers to frequently asked questions, and proceedings of a Hindu funeral.