Surya, the Sun God
First Online: March 16, 2007
Page Last Updated: May 09, 2017
Surya or the Sun is one of the primary deities of Hinduism since the Vedic period. The most supreme of Hindu prayers, the Gayatri is a prayer to the Brilliance of Sun.
Here is a collection of pictures depicting Sun God in Indian Art
Surya in Indian Art
R. Seshasastry/Kamat's Potpourri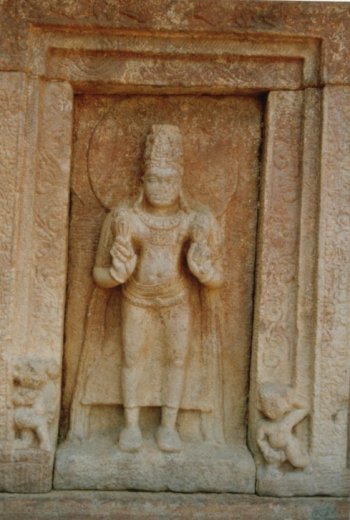 Surya the Sun God
Sculpture from Alampur in Andra Pradesh. Circa 10th century A.D.

K.L. Kamat/Kamat's Potpourri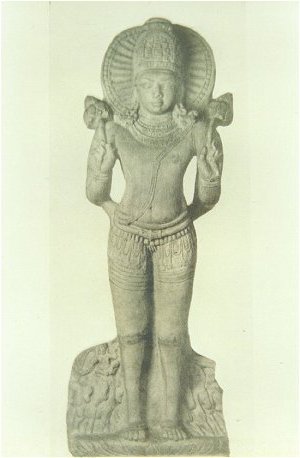 Surya the Sun God
A sculpture from Karnataka

K.L. Kamat/Kamat's Potpourri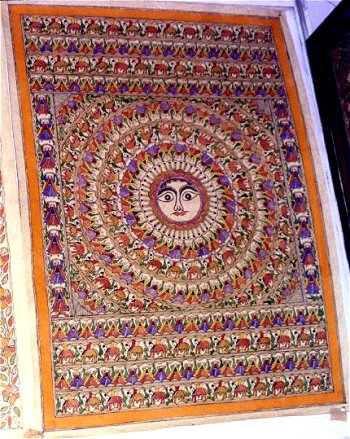 The Portrait of Sun (Surya)
Madhubani Painting, North India

K.L. Kamat/Kamat's Potpourri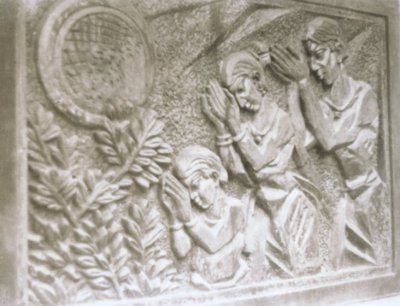 A Farmer Family Offering Prayers to Sun God
Relief from Shantinikentan campus
See Also:
Path of Devotion -- Explore the Bhakti movement in India including the important proponents. A supplemental photo exhibition shows devout Indians at worship.

Hinduism Potpourri -- Hindu arts, and culture at Kamat's Potpourri