Lord Vishnu
Lord Vishnu and His Avatars
First Online: December 28, 2002
Page Last Updated: May 09, 2017

© K. L. Kamat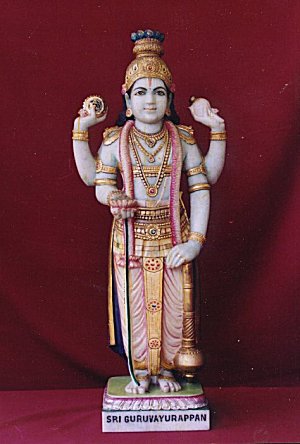 Exploits of Krishna
Depiction of life of Lord Krishna in Indian art and mythology; includes a number of pictures from Krishnaleela.
Avatars of Lord Vishnu
A Listing of the ten manifestations of Lord Vishnu with pictures and links.
Who was Buddha?
A brief biography of Gautam Buddha and introduction to his important teachings.
The Song Celestial
The Bhagavad-Gita is Hinduism in a nutshell. A commentary on the sacred poem.

See Also:
Path of Devotion -- Explore the Bhakti movement in India including the important proponents. A supplemental photo exhibition shows devout Indians at worship.

Hinduism Potpourri -- Hindu arts, and culture at Kamat's Potpourri