The Saga Snehakunj and Kusuma Sorab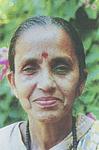 First Read: Dr. Kusum Sorab of Snehakunj
Kusuma Sorab II
Snehakunj (meaning "friendly corner") turned a center of several social activities in Kusumakka's hospital complex. Scores of girls trained as nurses were recruited in different hospitals in no time. The need for such staff continued. Environmentalists and social workers from different agencies met there and chalked out programs to fight evils in Kusumakka's leadership.
Ruthless felling of trees in the virgin forests of North Kanara district received priority. In the name of development and road construction, forests were ordered to be cleared by the state government and the contractors continued their illegal activities during wee hours. Kusumakka tried to fight this by creating awareness among near by villagers and organizing satyagraha right in the midst of forest.
Chipco (Hug the trees) was a social movement in Uttar Pradesh which had succeeded under the leader Sundarlal Bahuguna. 'Appiko' was organized in Karnataka and agitation was kept on in a similar way.
Sharavati Tail Race in its II phase came up, endangering river and forest life. Kusumakka's contention that the project was undertaken without proper ecological study or consultation with scientists and environmentalists got support from other states, causing embarrassment to those in power.
The "Save Western Ghats" was a bigger movement involving like minded workers from Maharashtra, Karnataka & Kerala. In Kerala, the organized mass movement succeeded and saved the Silent Valley. Kusumakka fought for saving Sharavati region; but she could not find similar support in spite of her intense efforts to create mass awareness through slide-shows, lectures, and street plays.
Then the Project of Kaiga Thermal Plant came up, further ravaging the environment. Fresh attempts were made by Kusumakka against this added insult to injury.
Unlicensed liquor shops were a constant menace to health in North Kanara villages. They also snatched meagre earnings of villagers leaving helpless women and children to fend themselves. Kusumakka involved these wronged women and with the band of dedicated workers started agitation. She succeeded in closing several unlicensed shops and at times brewing illicit liquor as well.
But she became unpopular with vested interest groups, who cheated the government an the public at the same time. Harassment from "invisible" people started in her plantation and hospital places in different forms. The born-fighter in her, always ready to face trouble from unknown quarters.
A warrant was issued to Dr Kusum Sorab for "causing public nuisance", at unearthly hours and she was imprisoned in Karwar jail pending inquiry.
Reform within a Prison
Laxmi Alagod, a close associate of Kusumakka who was also jailed recollects her efforts in reforming jail-life during her internment. Kusumakka taught Bhajans to other inmates to the accompaniment harmonium, kindly provided by the jailer. She taught Yoga & recitation of the Bhagavad-gita. She watered and nurtured plants inside the jail, while waiting for the police van to take to Honavar, she gave short lectures on the destruction of forests and evils of drinking alcohol, drawing the passers by.
After 18 days in jail, she was released because none of the charges were factual. But she did not fight for mental harassment or other several wrongs involved in her imprisonment which took more than a year to issue warrant on the false allegations!
Her sudden death in 1998, left a big void in the hospital management and ecological struggle. Because of her simple and austere life and Gandhian way of transparency, funds were available for asking. Now they stopped. The only forest district of Karnataka state got denuded with all the projects launched. People of the district will perhaps, never recognize Kusumakka's struggle in saving the nature's gift to them.
Tributes to Kusumakka
My late husband Dr. Krishnanand Kamat, has dedicated his last book, "Marupayana" (Return journey, 2001) on the destruction of environment, to her memory. Late K.V. Subbanna, distinguished writer, publisher and Magsaysay award winner paid a touching tribute. He called her the very embodiment of different agitations. "These were Dalits (or the suppressed) farmers, save Kannada, environment and unwanted consumerism, and finally for awareness among women. She did all these through the most noble profession of nursing. Such persons like Kusumakka become part of regional myths and legends over years, having dedicated themselves totally for people's welfare" - he said.
It was a genuine outburst. Many persons who knew Dr. Kusum, joined him. But public memory being short, it is doubtful whether she will be remembered at all, in her multifaceted legacy.