Obituary: Gangubai Hanagal

© K.L.Kamat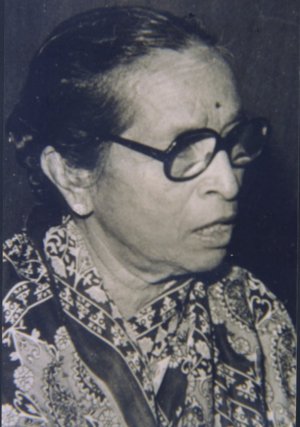 Vocalist Gangubai Hanagal
I happen to know Gangubai Hangal for nearly half a century now. A top ranking Hindustani classical vocalist, she was a familiar figure at all All India Radio (AIR) stations of undivided India from Dharwad to Peshawar and Mumbai to Calcutta.
In those days tape-recording was not available, and only live broadcast was in vogue. All India Radio was the only medium which nurtured classical music during the years 1935-55. Gangubai was compelled to undertake long and hazardous journeys, since she chose classical music as her vocation. Traveling in India could be traumatic without reservation and lack of proper food and water for days together.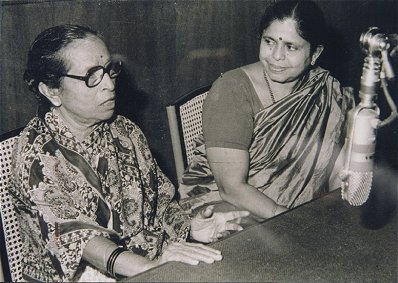 But Gangubai took everything in her stride.She was a good narrator as well and had a number of humorous anecdotes of the music world in her store which she gleefully shared with near and dear ones.
May her soul rest in peace.
Gangubai Hanagal Picture Album
© Private collection of Mohan D. Nadkarni



Mohan Nadkarni, Gangubai hanagal
At savai gandharva concert, Kundugol. 1986
© K.L.Kamat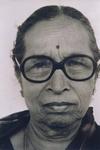 Portrait of Gangubai Hanagal