Vishnu or Vaishnava Tilak

Vishnu or Vaishnava Tilak

The peculiar custom of wearing tilak on the forehead by Hindus is well known.

These days bindi or tilak has developed into an ornamental sign to match the dress and ornaments. Matching bindis are mentioned in Manasollasa, a Sanskrit encyclopaedia of 12th century CE. Matching bindi is an old fashion. Earlier, the mark of tilak on the forehead identified the sect to, which the individual belonged. Tripundra, artistic horizontal three lines joining at corners signified a devotee of Shiva. Vertical three lines marked a Srivaishnava. Vertical one line is associated with Vishnu and is known as Urdhavapundra. Usaually a tilak is made of freshly grinded sandal paste mixed with vermilion and turmeric as per Shastric injunctions.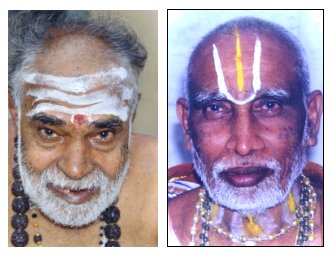 Vishnutilak or Urdhavapundra comprises of pure sandal, these days familiarized by the ISCON. (International society of Krishna consciousness). It is worn on twelve parts of the body which are identified as very sensitive points which evoke spiritualism.
These twelve parts are 1) fore head 2) navel 3) chest 4) throat 5 & 6) both sides of stomach 7 & 8) both arms 9) backside of neck 10) upperback 11) lower back, and 12) waist.
Tweleve names of god Vishnu are to be uttered while applying tilak over the body. These are a) Keshava b) Narayana c) Madhava d) Govinda e) Vishnu f) Madhusudana g) Trivikrama h) Vamana i) Shridhara j) Hrishikesha k) Padmanabha l) Damodara.
There is a system in applying tilak. The paste is held in the hollow of the left hand and ring finger is utilised to apply to left side and vice versa for right side. Uttering the above specified names as " Om Keshvayaramah, Om Narayanaya Namah etc., the paste is applied to different parts of the body with full concentration. Remaining paste is applied to the tuft of hair, uttering "Om Vasudevaya Namah."