M.R. Pai and Consumer Activism in India

I had a rare occasion to meet late M.R.Pai (1931-2003) along with my husband in October 2001. At an invitation of late K.K. Pai of Manipal Academy, both of us went to his office at Manipal, Udupi and were pleasantly surprised to see seven Konkani luminaries among whom were T.V.R. Shenoy, M.V. Kamath, distinguished journalists, and M.R. Pai. K.K. Pai maam introduced us to all of them. When he mentioned M.R. Pai, my husband promptly drew the copy of Readers' Digest issue of 1995, and opened the page of the lead article, wherein Mr. Pai was featured as a champion of Consumer Activism. "I carry Paimaam in my bag, being a good consumer!" my husband declared. Everybody laughed. We were aware of his yeoman service to consumer movement in India.

© K.L.Kamat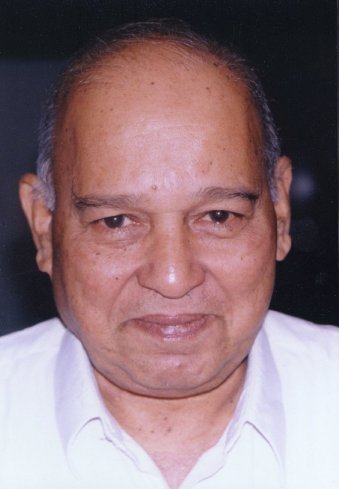 Portrait of M. R. Pai
Mr. Pai is a foremost advocate of consumer rights in India.
As usual, Kamat was extremely happy to click the eminent Konkanis and during the Diwali Festival sent each a copy of the photographs he took, along with the greetings. M. R. Pai appreciated his portrait very much and sought Kamat's permission to utilize it when needed! That was typical of Pai maam who till his last tried hard to make Indian consumer aware of his rights and duties. He was always humane, considerate, polite and encouraging.
Mangalore Ranga Pai was born in Mangalore in 1931. He had his schooling in his birthplace and later at Madras. He was a topper in the university for his Masters in Political science. Later he did his MS in journalism from University of California, again topping the list. For some time he worked for Carlsbad Journal, a small newspaper in California, where he was a news editor, reporter, copy editor and photographer, all in one! Perhaps he was influenced by the zeal of average Americans, who voluntarily took up social service and tried to help fellow citizens.
After return to India he worked for "Times of India" for a brief period and took up adviser's job to companies and banks on socio-economic issues. He was soon recognized as a good consultant and disciplined organizer of training programs for government and non-government institutions. He also conducted management courses. Time management was his forte.
But his greatest contribution lay in starting consumer movement in India. Indians in general, never get organized and fight in tandem for common cause. They are happy to sit and watch others fighting their cause. The apathy and indifference of the rulers and the ruled has resulted in over all stagnation.
M.R. Pai took the cause of commoners and started his tireless fight. By "shouting, haranguing, demanding, and championing their rights". He fought with the telephone department on behalf of subscribers, with banks on behalf of depositors and with railways for passengers. Though a loner in the beginning, he was soon joined by the affected consumers and enlightened citizens. Through the Forum of Free Enterprise, he helped umpteen number of citizens who suffered. Finally he became top consultant to high level committees in re-organizing telecommunications, social auditing committees, of banks and trusts.
Mr. Pai was an impressive talker and prolific writer. He has seven books to his credit. Five of them are concerned with organized programming, time management and consumer activism. His sixth book "The Legend of Nani Palkiwala" an authority on jurisprudence and a great orator, was sold out with in two weeks. The seventh book which came out posthumously "Hinduism in Daily Life" was almost written in his death-bed. His wife Gita also a well known social worker has written a few touching lines about his last book.
"While he was in the hospital, suffering from cancer, and a little better, he used to dictate a few paragraphs to me. Before he became very sick, he had completed editing the text, and had approved the artwork for the cover as well. Looking at all the efforts and pains taken by my husband, I thought it is my duty to get the book printed, thereby fulfilling his last wish"
Mr. Pai was a truly religious Hindu, whose day started early with prayer and recitations. The Bhagavatgita was his favorite book which he read regularly. He was an avid reader of all the sacred works from Ramayana to Tirukkural. But the great trait he imbibed from the Bhagavad-Gita was that of a karmayogi, a person who works without aspiring for its fruit. As a true karmayogi he found his moksha through consumer movement and making fellow citizens aware of their rights, duties and responsibilities.