Narada Bhakti Sutras-1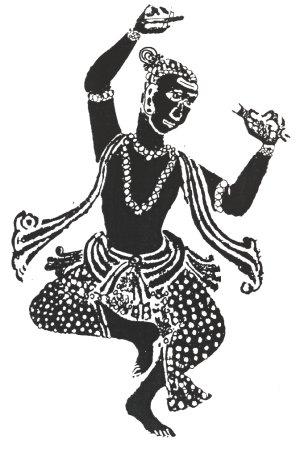 Earlier, we have seen that these three words Narada, Bhakti and Sutras indicate different view point in Indian ethos. Narada is a wise and artistic sage, a trouble shooter and a broadcaster of ancient times. Bhakti is divine love, aspects of which are covered as bridal mysticism, mother-child love, love of friendship, and relation of master-servant are some notions, which feature in mythology. Sutras are aphorisms.
In a country where oral tradition was the main mode of education and transmitting knowledge in all branches of learning, it had to be memorized in Sutra form. Later these were delineated and reproduced when required. We have seen that Panini's grammar, political treatises like Neetivakyamrita, are found in the sutra form. No surprise that a great and glorious tradition of Bhakti which bound the country, irrespective of region, caste, creed or language was thought of presenting in sutra form, regarding god-man relation.
We must not forget that this mode of preserving ancient knowledge in the form of aphorisms led to lot of different interpretations when expanded. The text of Narada Bhakti Sutras is no exception. Ascribed to sage Narada, this work of 10th century is a book of just 84 sutras. It tries to help the aspirants of God-realisation and liberation by undertaking simple spiritual practices. India abounds in spiritual experiments and the visionaries, preceptors, and seekers of truth who underwent strict penance to attain supreme knowledge (Brahmajnana) have guided the devotees, through ages. Narada Bhakti Sutras forms a handbook for seekers of Truth.
It suggests practical ways of realizing God's presence and help in attaining ultimate liberation (Moksha)