Bidri or Black Silver Art of Bidar
Bidri Art
India is known as a great melting pot. It assimilates traits from outside, good or bad and gives it Indian format; be it philosophy, consumer goods, music or arts and crafts.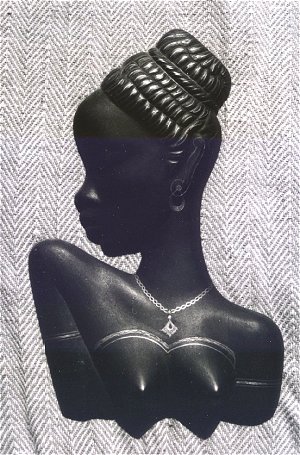 The art of Bidri belongs to a borrowed and later Indianized form. Inlay or encrusting of one metal over the other artistically was practiced by Persians and Arabs centuries ago. It is believed that the inlay work originated in Damascus(Syria) and came to be known as damascene. But after coming to India during the Muslim rule, it took Indian shape and came to be known as Bidri work or Art. Bidar (now a district and headquarters in North Karnataka) was a capital of Bahamanis who ruled from 1347 to 1527 C.E
Bahmani kings patronized Persian and Arab scholars and craftsmen. Originally it was used to decorate martial, steel objects like swords and shibboleths. At times verses from the Holy Qoran were inscribed on them. Slowly hukkas, pandaans, spittoons, trays, book holders, lamp-shades and other artifacts made their appearance with beautiful engravings of silver on molten black metal.
The art did not die with the fall of the Bahamanis. Baridshahis who succeeded them and later Nizam of Hyderabad patronized this unique art of Deccan.
Bidri in-lay work requires great skill and concentration and nowadays only few Muslim families are in this craft which have come down form generations.
There are four stages of making a Bidri artifact. Molten solution of copper and zinc is poured into clay moulds. The ratio is fixed. When the base is ready, solution of copper sulphate is applied to give dark surface to the object. The designs are engraved by hand, with delicate chisels. In the third stage silver sheets are fixed and filed over the designs.
Finally the articles are gently heated and a solution of clay and salammoniac is applied. Shining silver designs over the jet black piece make unique and marvelous art pieces like jewelry boxes, ashtrays, kettles, buttons, bowls, knife-holders, clips etc.
The Russian traveler Nikitin who visited Bidar between 1470-74 C.E was enamored of the Bidri artifacts and carried some to present to his Emperor. Even today "Bidris" occupy a very high place in arts and crafts of India. But the price of basic materials being high and government being the main patron, who purchases the artifacts for emporiums, there is no bright future for this silver lined art. Salarjung Museum (Hyderabad) possesses some of the most beautiful furniture, kettles and huqqas of the bygone period.

See Also:
• Introduction to Handicrafts of India
• The Handicrafts of India