A Titan Named Karanth

Shivaram Karanth is certainly one of the foremost geniuses produced by India, and it is amazing to study the the depth and span of his work.

I have written a biography of the great man: Titan Named Shivaram Karanth.

The article includes some rare photographs from our collection - (one of them, taken by my husband with a box camera in 1952!). Then there's the one shown below, when Karanth was visiting Akashavani for a radio interview: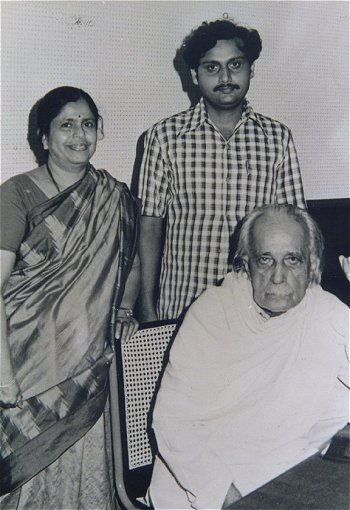 A Memorable Photograph
(L ro R) Jyotsna Kamat, H.V. Krishnamurthy, Shivaram Karanth

Tomorrow: Boswellian Mallya!
See Also: A Tribute to Shivaram Karanth