Prof. G. S. Dikshit - A Tribute

First Published on: June 20, 2005 in Amma's Column
(26th of June 2005 is Prof. Dikshit's First Death Anniversary)
Page Last Updated: May 09, 2017
In the Indian tradition, guru is God himself. In ancient times, the guru personified wisdom, learning and scholarship. These could be attained only through long-standing perseverance, penance and endless hardships. Such a preceptor selflessly imparted education to all, who deserved it. Hence a student could obtain guidance of such a teacher. I was lucky enough to get such a guru in modern times. Dr. Giri Shridhar Dikshit provided me not only with Vidya (knowledge), but guidance and consolation when I needed it most. He was my guru for a life-time.
Prof. G. S.Dikshit molded my hobbies, vocation and life itself. It is due to him that I developed a love of history and hobby of historical research. I owe him my vocation in All India Radio. I am certainly indebted to him for providing consolation during depressed and difficult times. These three aspects could be mentioned briefly:
I was working as a research assistant in the department of History of Karnataka University Dharwad, which was headed by Prof. Dikshit. It was during those two years (1962-64), that I learnt methodology, classification, and importance of placement of original sources in writing research papers. He encouraged me to write research papers independently and present them in learned assemblies, a thing unheard of in those days (perhaps, even nowadays!). Research papers were usually jointly produced and presented by the guide and his assistants. This magnanimity of the professor helped me to inculcate self-confidence and take up research as a life-long hobby. He was always appreciative of any small piece discovered or produced in my individual capacity. I would have turned into a good teacher of history or a historian if I had continued my work under him.
K.L. Kamat/Kamat's Potpourri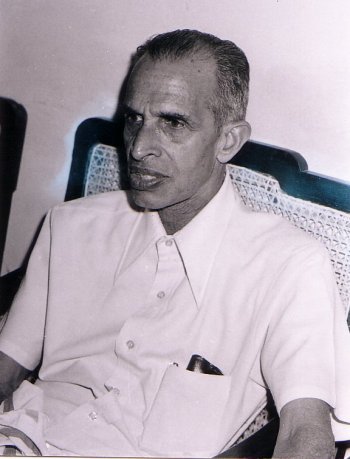 Prof. G.S. Dikshit

But I was badly in need of a job to sustain my life and a future. Colleges were few and teaching posts were even fewer. I decided to appear for a national level competition test for Programme Officers in All India Radio. Professor Dikshit helped me with general reading, writing of probable questions and facing viva. I got selected and joined the Government controlled radio service. But it was extremely painful to cut off the affectionate web, I had allowed to be woven round me by the professor, his wife and two lovely daughters, who all treated me as a member of the family.
My marriage, transfer to Jaipur in Rajasthan, and birth of son Vikas followed. Immersed in family life, I completely lost touch of history.
Then, fortunately for me, I was transferred to Dharwad on Government duty and Prof. Dikshit insisted that I resume my work for doctorate in history. He provided all the material, borrowing library books, volumes of inscription etc from different universities, realizing my difficulties to obtain leave to study. With Kamat's field work, authentic pictures and line drawings, my thesis, "Social Life in Medieval Karnataka" received high praise from the Late Dr. C.Sivaramamurti and Late Prof. George Moraes who were the authorities of the domain.
Professor Dikshit ensured that the referees were top class historians. I continued to consult him while writing research papers. He was equally helpful to more than a score of Ph D Students, who all occupied top posts as teachers and administrators. In spite of being an authority on medieval history of Karnataka, Prof. Dikshit viewed history as whole. His book on American history, as also two books on Keladi kingdom in Kannada and one on corporate life in English are all authoritative texts. He introduced history of Middle East in M.A. syllabus, long before politics of oil (gas) made its appearance, foreseeing role of Arab countries. For him history of China or Japan was as important and familiar as that of Vijayanagar
K.L. Kamat/Kamat's Potpourri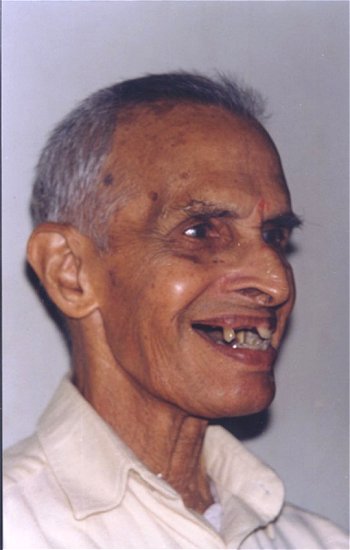 Prof. G.S. Dikshit

There are teachers who guide their disciples for long years. But my teacher molded my academic life, shaped my future and pinpointed my goal. Most important was his moral support when I lost my husband suddenly in 2002. He wrote consoling letters and wrote a very touching and intimate article for Kamat's commemoration volume and remained a tower of strength when my father and mother-in-law followed my husband in tow in a gap of three months.
Like true Indian elders, he evinced keen interest in the welfare of my small family and rejoiced at the achievements of Kamat and Vikas. I got encouragement, attention and affection by my revered Professor -- a rare guru for forty six years.
I am blessed thereby.

See Also: