Page Last Updated: January 04, 2018
The paintings of Jamini Roy (1887-1972) are among the most recognizable of Indian paintings. Roy was a very important Indian artist of the 20th century. His works have since been declared as national treasures of India and are gaining international acclaim as well. One can see large influence of Bengali tradition in his works, even when the portrayal is of European saints.
K.L. Kamat/Kamat's Potpourri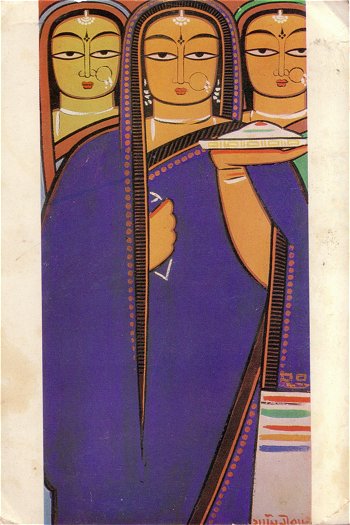 Three Pujarinis -- Painting by Jamini Roy
Tempera on Paper, Collection of National Gallery of Modern Art, New Delhi

Jamini Roy was trained in his formative period in the Bengal school style of painting and his painting represented as much a revival of folk art as a rebellion against the delicate drawing and hazy colors of the Bengal school. He gradually evolved the highly individual medium of expression in his later paintings.
© K. L. Kamat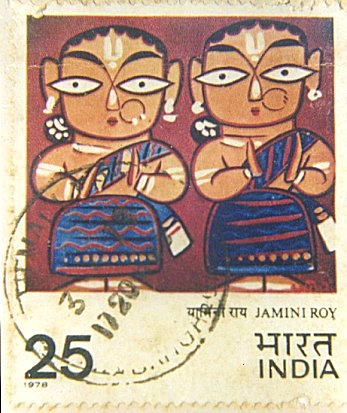 A Stamp of India Featuring a Jamini Roy's Painting

© K. L. Kamat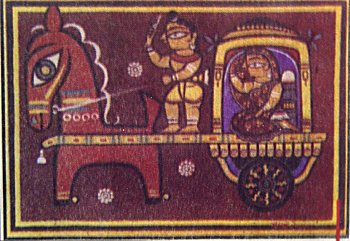 Horse Carriage by Jamini Roy
See Also: